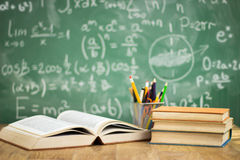 The Thorium Stratagem resulted from my love of the espionage genre. I enjoyed many hours of reading pleasure beginning with Robert Ludlam, John LeCarre, and Frederick Forsyth. Current fiction authors that I follow are David Baldacci, Steven Berry, and Nelson DeMille.
What prompted my writing a book now? I had just finished authoring a play about Germany in World War II that won an award, so I was encouraged to try something else. While not a fan of Communism, I liked Russia — its people and culture — and the possibilities of intrigue between the CIA and the KGB.
Recent novels covering the deadly conflict in the Middle East with jihad and retribution left me cold. I was tired of the killing and of super-agents and super assassins. My anger at America's involvement in Iraq and Afghanistan distanced me from this area. So I wanted to write a tale without the killing and with enemies somehow working together.
Once I combined my peace preference with my desire for an entente with Russia, I started the novel. I needed some revolutionary innovation to act as a ploy to start plot. Our son who returned to college and majored in Chemical Engineering suggested thorium which was the perfect ruse for my storyline.
While I had an outline of the story in my head, putting it to paper with appropriate suspense, coherent writing, and character development required patience and perseverance. It didn't write itself. After many drafts, editing, rewriting, and feedback from two experts, it finally emerged.